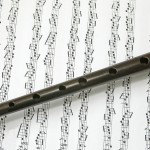 Do you want to learn to play the Great Highland Bagpipes?
How do those things work?  Are they hard to learn?
You'll learn everything you need to know in order to play the most beloved bagpipe tune – Amazing Grace, and be on your way to playing jigs, reels and other styles of bagpipe tunes.
Learn basic fingering techniques and embellishments that make bagpipe music sound the way it does.
If you would like to learn to play the Great Highland Bagpipes I can help get you started.   The following is a partial list of what you can expect:
You should have practice chanter and reed (available on line from many vendors) before we begin.  If you can't find one, contact me and I will help you locate one.
Experience reading staff notation is helpful, but not required.
Practice exercises are supplied.
Lessons are one hour per week and held in my home.
Feel free to contact me about scheduling a day and time.