Special Events & Parties
The Great Highland Bagpipes add a festive feel all their own for any occasion.
Corporate gatherings, birthday parties, anniversary celebrations, a block party and golf tournaments, any event where people come together to enjoy themselves, the bagpipes add pop and sizzle to the affair.  What's a Saint Patrick's Day party without a bagpiper or even a full pipe and drum band?  Slainte!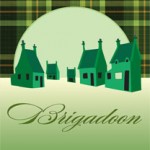 Randy played the bagpipes for our production of "Brigadoon" at Town Hall Arts Center. The production was well-reviewed and played to sold out audiences for 6 weeks and Randy's music added greatly to the authenticity and flavor of the show. As the choreographer of the show, I worked closely with Randy and found him to be enthusiastic and extremely professional. We were very fortunate to have him as part of this production.
Kelly Kates
This is what Jamie had to say:
"I rented this bagpiper for my birthday party, where we went to a few pubs downtown and had him play tunes for my friends, as well as the other patrons in the bar.  Definitely a great time and definitely something that I would recommend to anyone looking for a phenomenal time!!"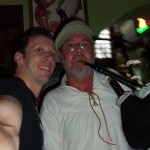 And Mike said:
"Randy was great to have at our Olympic themed birthday party – his bagpipe music was exactly what the party needed.  The event was outside and terribly hot but that didn't slow Randy down at all.  He played for about an hour and half and did everything we asked (i.e. follow us around during the Olympic walk, sent the party off as we got on our bus).  He even shared stories with us about his authientic Scottish gear.  The music sounded great and would recommend him for any event that needed some Scottish flare."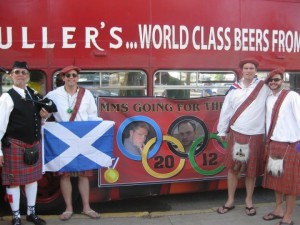 Please Contact me for more information.